MIGRATION IS NOW OPEN
As part of our 2023 upgrade plan, we have launched a contract migration for all original DW365 skulls, so that we can enable more functionality and build bigger as we prepare for our new launches later this year.

Migrate your DW365 skulls today!
MIGRATE NOW
What's Coming in 2023?
After a year of delivering hand-made skulls every single day, DEATHWISH NFT will be undergoing a transformation in 2023, including the launch of a new collection that offers an all new way to collect and trade the art of Steve Tenebrini.
LEARN MORE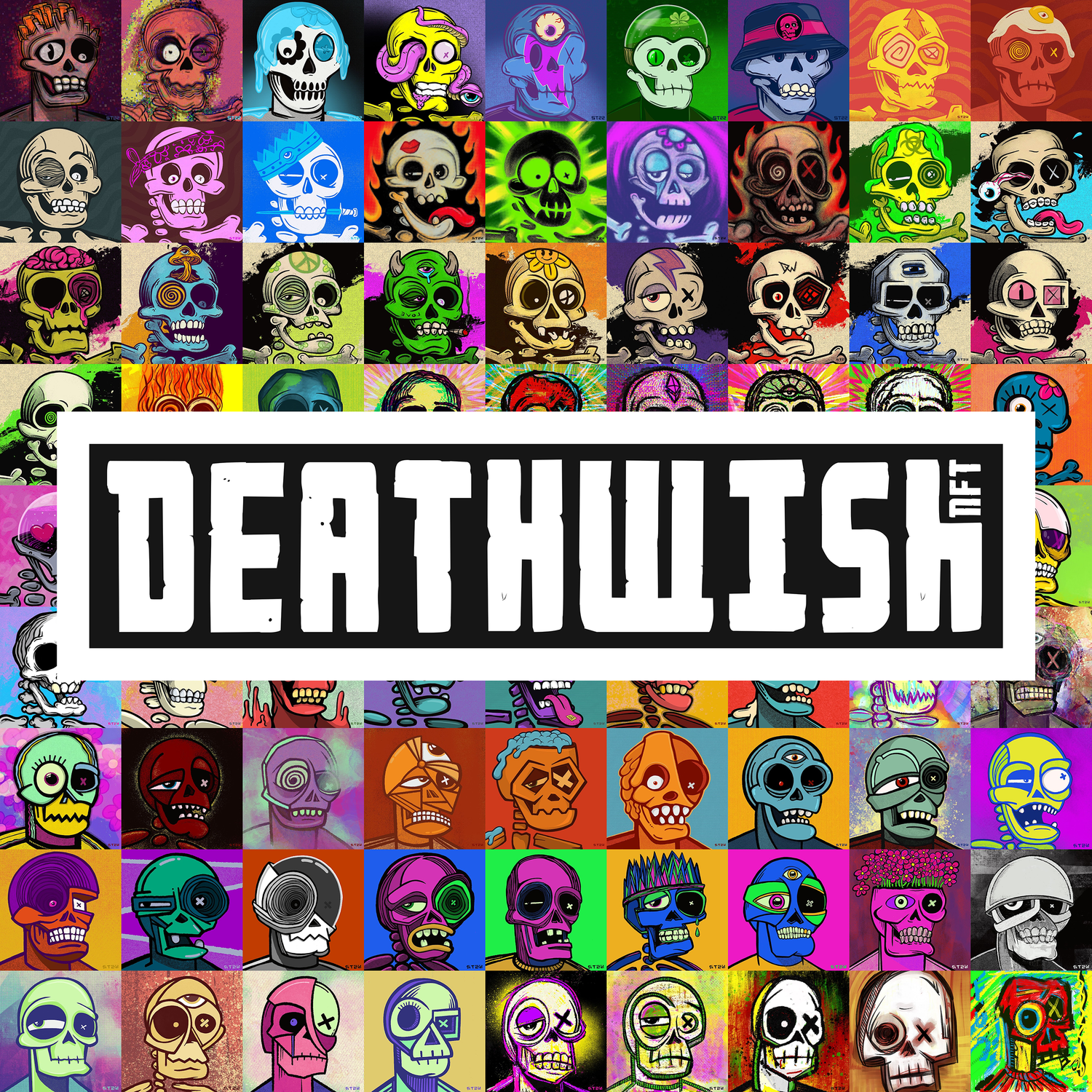 DO YOU HAVE A DEATHWISH?
Lifelong artist Steve Tenebrini creates a new 1-of-1 skull every single day, and will not stop until the year ends.
365 unique pieces, available as NFTs.
LEARN MORE
EXPLORE THE SERIES

Dive in to the collection, and find a skull that suits your style. Discover rewards for holding, and more

BROWSE

MERCH SHOP

Limited edition DEATHWISH 365 merch, including items customized to feature your DeathWish NFT

SHOP

JOIN THE DISCORD

Catch live previews of each skull as it's being made, and chill with the amazing DeathFam community

JOIN US